The Cross and Us – We are Justified (Romans 3:19-26, Romans 4:24-25)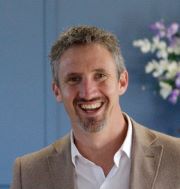 Rev. Benji Callen, 17 March, 2019
preached at a
Special event
service
Paul writes in Romans that we have all sinned and fallen short of the glory of God. We can all be judged "GUILTY" in the court of God's law. However, the good news is that with Jesus Christ's death on the cross, a guiltless person took on the shame and guilt of us all and paid the consequence (the death penalty) for all of us. So, by faith IN Jesus, we are judged 'justified', guiltless, 100%, first class honours. When we are IN Christ, God judges and convicts us as if we are Jesus.  That's very cool! As Charles Wesley writes in that fantastic hymn 'And Can It Be':
 
No condemnation now I dread;
Jesus, and all in Him, is mine!
Alive in Him, my living Head,
And clothed in righteousness Divine,
Bold I approach the eternal throne,
And claim the crown, through Christ my own.
Romans 3:19–26 (Listen)
19 Now we know that whatever the law says it speaks to those who are under the law, so that every mouth may be stopped, and the whole world may be held accountable to God. 20 For by works of the law no human being will be justified in his sight, since through the law comes knowledge of sin.
21 But now the righteousness of God has been manifested apart from the law, although the Law and the Prophets bear witness to it—22 the righteousness of God through faith in Jesus Christ for all who believe. For there is no distinction: 23 for all have sinned and fall short of the glory of God, 24 and are justified by his grace as a gift, through the redemption that is in Christ Jesus, 25 whom God put forward as a propitiation by his blood, to be received by faith. This was to show God's righteousness, because in his divine forbearance he had passed over former sins. 26 It was to show his righteousness at the present time, so that he might be just and the justifier of the one who has faith in Jesus.
(
Romans 4:24–25 (Listen)
24 but for ours also. It will be counted to us who believe in him who raised from the dead Jesus our Lord, 25 who was delivered up for our trespasses and raised for our justification.
(ESV)