BLESS : Surprise the World (Colossians 4:2-6, 1 Peter 3:15-16)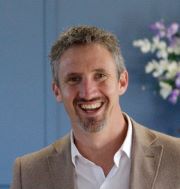 Rev. Benji Callen, 5 May, 2019
preached at a
Sunday Morning
service
Colossians 4:2–6 (Listen)
2 Continue steadfastly in prayer, being watchful in it with thanksgiving. 3 At the same time, pray also for us, that God may open to us a door for the word, to declare the mystery of Christ, on account of which I am in prison—4 that I may make it clear, which is how I ought to speak.
5 Walk in wisdom toward outsiders, making the best use of the time. 6 Let your speech always be gracious, seasoned with salt, so that you may know how you ought to answer each person.
(
1 Peter 3:15–16 (Listen)
15 but in your hearts honor Christ the Lord as holy, always being prepared to make a defense to anyone who asks you for a reason for the hope that is in you; yet do it with gentleness and respect, 16 having a good conscience, so that, when you are slandered, those who revile your good behavior in Christ may be put to shame.
(ESV)