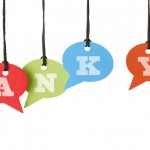 I received this delightful email from Sharonne Price on behalf of the Working Group for the Transforming Worship Conference that I wanted to share with you.
Dear faithful volunteers,
I write to thank you on behalf of the Assembly Worship Working Group for the fabulous contribution you all made to the success of the conference. Many things that are
worthwhile are driven by volunteers, and as we know, even those who receive payment of some kind volunteer hour and hours of time, energy and financial resources to the life of the church. I know that not a single person who volunteered is a novice in  the art of giving. Thank you for offering us all your grace and energy, skills and knowledge for the conference.
I hope and trust that everyone has recovered from the demanding (and inspiring) few days that have already become a sentinel experience of welcome, community, worship, wonder and learning for  those who joined us. All of you worked very hard whether it was serving food, washing dishes, mastering the coffee urn, solving problems, washing floors, disposing of rubbish, helping with the reception desk, monitoring the state of the
bathrooms, setting up, re-organising …and yes, smiling through it all. The feedback has been very positive indeed.
Thank you too for the way you were prepared to "muck in" with a new team and with people you did not know well. It certainly proved that our wider Uniting Church family is recognisable as having a distinctive service orientation. We made a happy community together.
Special thanks go to the Burnside City folk. You shared your fabulous property and all your resources with willing and open hearts. You allowed others to make their way in your kitchen – not an easy thing to do – and you let people like me make their  own
mistakes. Thank you!
Christine Secombe is in the USA at the moment, but she joins me in thanking you all from the bottom of our hearts.
 May your ongoing ministries of service be richly blessed,
Sharonne Price