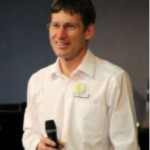 Merry Christmas
This is how God showed his love among us: He sent his one and only Son into the world that we might live through him. (1 John 4:9 NIV)
The secret is out – God loves us! We know this because God sent Jesus to live with us. This is what we are celebrating all through the season of Advent and at Christmas. And the celebrations of God's love continue through the year because God's love is eternal – it never stops.
Did you know that we need to keep this secret? What would happen if everyone truly knew that God loved them enough to send Jesus into the world? Imagine if every single person you met every single day, was filled with the assurance of God's great love for them? Perhaps people would smile more? Perhaps people would be more generous, because they would know that the God who created the world and all that is in it loves them and cares for their every need. Perhaps there would be no fear, because people would know the love and protection of God and they would know that every other person in the world was also filled with that love from God. There is no fear in love. But God's perfect love drives out fear. Perhaps your imagination can take this thought and continue to dream of what our world would be like if everyone truly knew that God loved them?
This is not a secret! We can tell it to the world. Let that little spark of faith that burns inside your heart continue to grow to the point that you can share it with others without the fear of it being snuffed out by a rebuke or critical question that you cannot answer off the cuff. Imagine the newborn baby Jesus, so fragile and vulnerable in the manger – God put everything on the line by sending him into the world and hoping that he would survive to manhood to be the Saviour of us all. God is faithfully protecting that little spark of faith in you too.